La Palmeraie
OUR CLASSIC MOBIL HOMES
Looking for a holiday with all the basics provided? Take a look at the mobile homes of the Classic range at La Palmeraie campsite in Occitania. Their shaded terrace and ideal location (900 metres from the beach) promise a holiday of socialising at the best price. You can easily reach the relaxation, sports and recreational areas of the campsite from your Classic mobile home.
DISCOVER OUR CLASSIC MOBILE HOME RANGE
The mobile homes in the CLASSIC range are exceptional value for money and can accommodate 4 to 6 people. They sit in an ideal location on a shaded plot and less than 1 km from the beach of Torreilles.
You can discover the vicinity of Torreilles from your practical and equipped mobile home. And when you return, or at any time of the day, you can enjoy a well-deserved break on your private terrace.
Suitable for the needs of families and groups of friends, the Classic mobile homes have pleasant social areas. The bedrooms provide privacy for young and old where they can feel comfortable, with either king or twin beds.
All our mobile homes have a shaded private terrace, and some have air conditioning.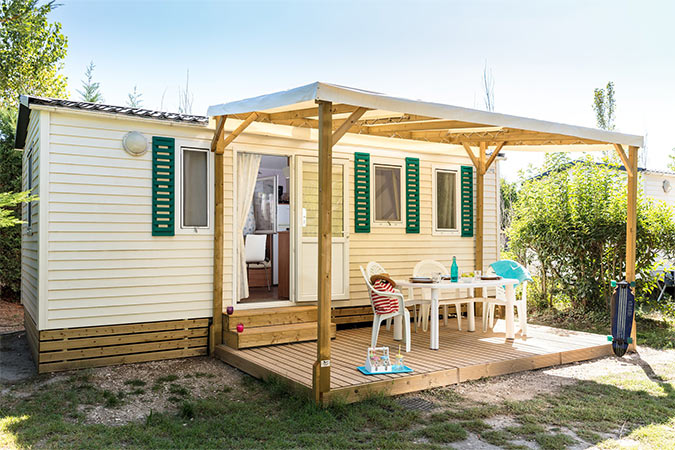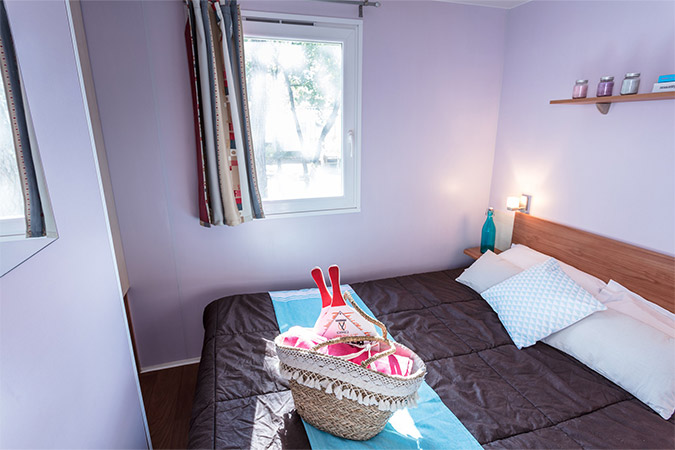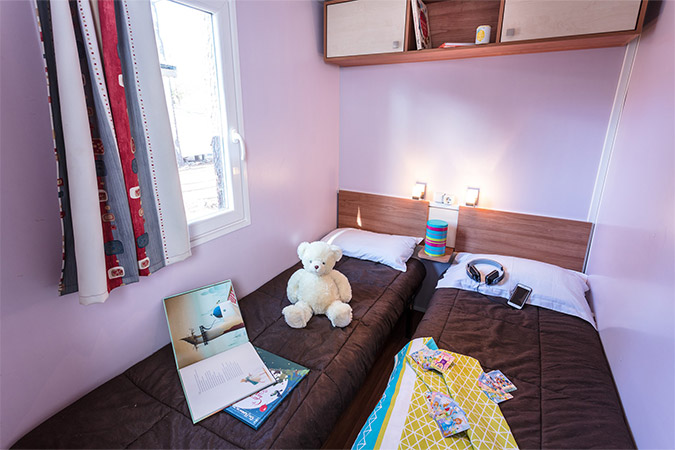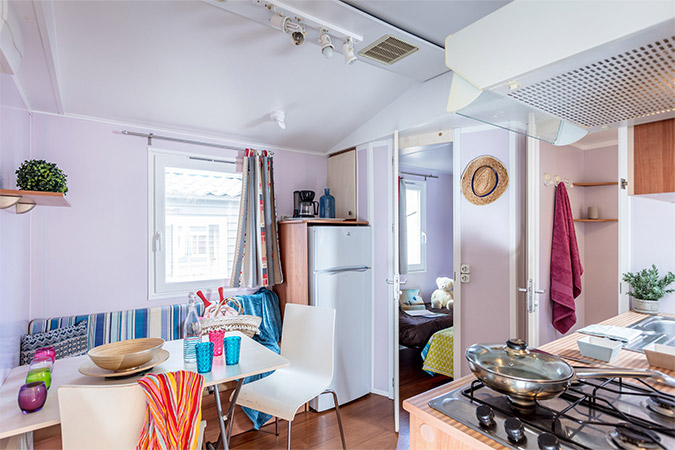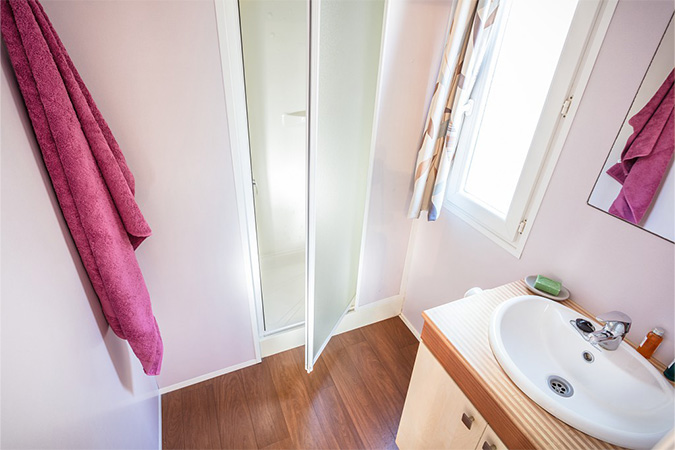 Check out our other rentals...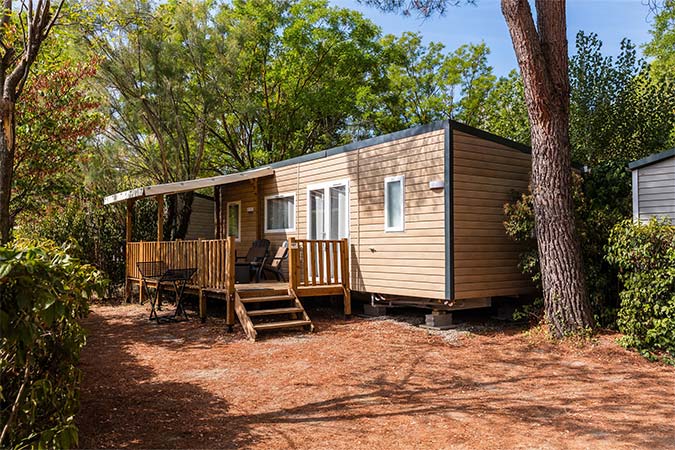 OUR PREMIUM MOBILE HOMES
The crème de la crème of our accommodation options
The Premium range mobile homes, nestled in a green setting, bring you a high-end holiday. The Premium and Premium Exclusive mobile homes have large living spaces and are a veritable bubble of well-being and socialising. Each member of the family has a space adapted to their needs. Everyone gathers to enjoy unforgettable moments in the spacious lounge and on the shaded terrace. Take a quick look at all the services included in the Premium Exclusive offer at La Palmeraie campsite.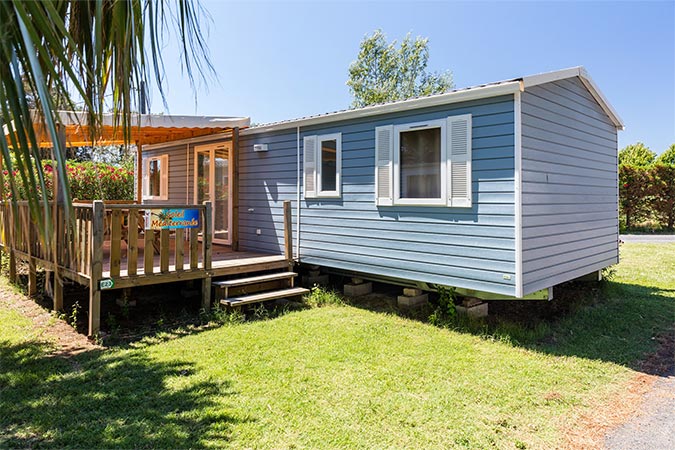 OUR COMFORT MOBILE HOMES
Welcoming, practical and well-equipped
The comfort range of mobile homes at La Palmeraie campsite are suitable for all types of travellers. Large families can enjoy accommodation for up to 8 people. Mobile homes have a ramp and special facilities for people with reduced mobility. Finally, practical social and fully equipped accommodation is available for groups of friends and families to get together. Enjoy an unforgettable holiday at La Palmeraie campsite by booking your Comfort or Comfort XL mobile home now.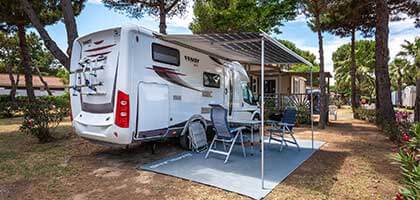 OUR PITCHES
In the great outdoors
Do you dream of a holiday surrounded by nature? Learn about the private pitches at La Palmeraie campsite. Our shaded and completely separated pitches have an area of over 85 m2. This gives you a beautiful area in which to set up your camper, caravan, van or tent. To ensure you don't miss any of your usual comforts, the pitches have running water and electricity connection. The pitches are located near bathroom facilities to make your movement around the site more comfortable.