La Palmeraie
OUR PREMIUM MOBILE HOMES
La Palmeraie campsite welcomes you to top-of-the-range mobile homes in a green oasis in the heart of the Pyrénées-Orientales. The Premium mobile homes have all the necessary amenities for an unforgettable holiday in Occitania. The Premium Exclusive package also provides an array of personalised services.
DISCOVER OUR PREMIUM MOBILE HOME RANGE
To go green without losing any of your usual comfort, take a look at our mobile homes of the PREMIUM range.
Our Premium mobile homes are designed to offer you optimal comfort and are guaranteed to be less than 3 years old. Their XXL bed, dishwasher, spacious living room and large shaded terrace allow you to make the most of your holiday in Occitania.
The air conditioning and location about 900 m from the beach guarantee you a refreshing holiday.
You get personalised, high-end service when you choose the PREMIUM EXCLUSIVE mobile homes. Sheets are changed every 7 days, you get free WIFI and the housekeeping package is included.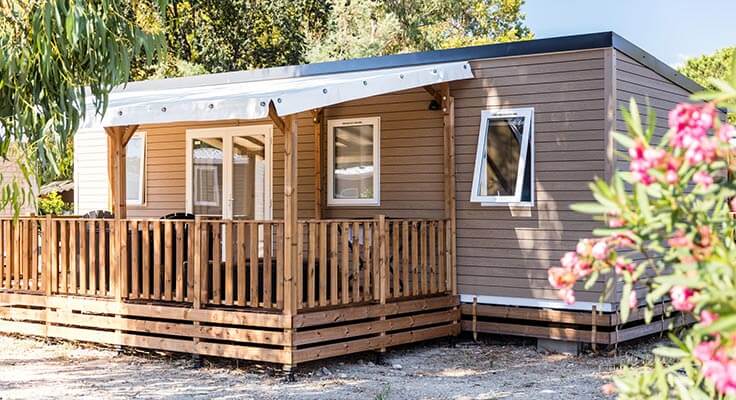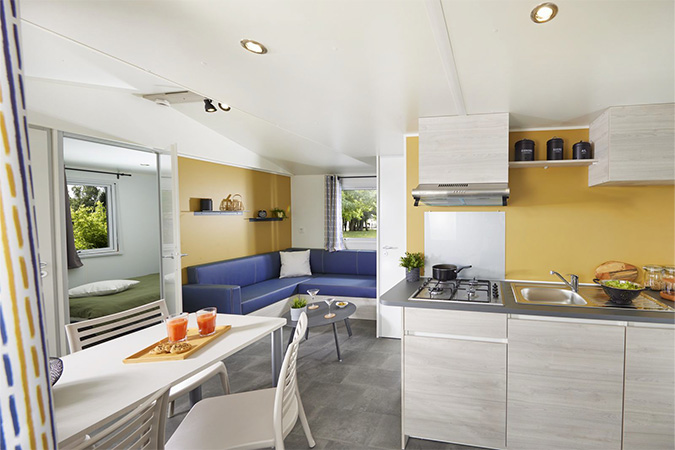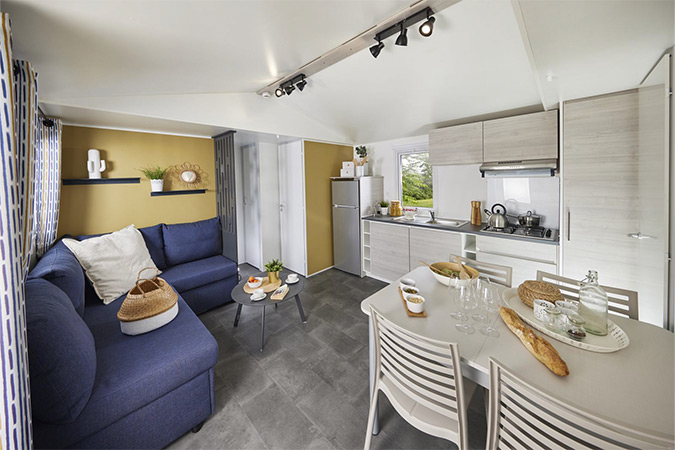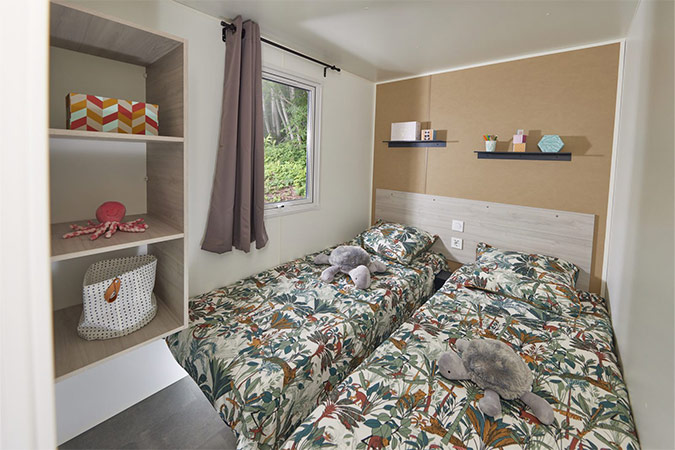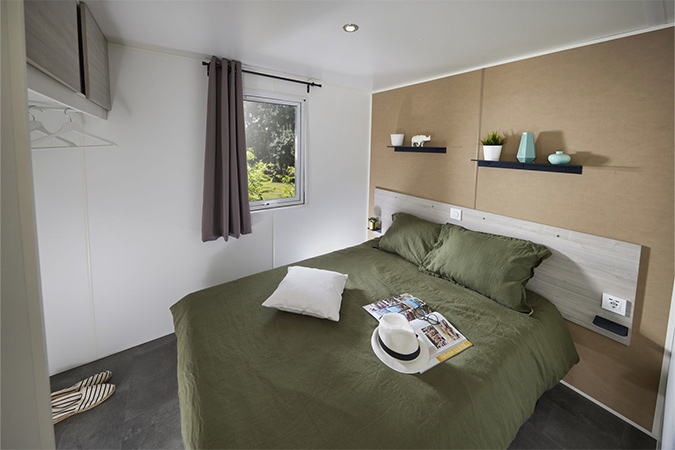 Check out our other rentals...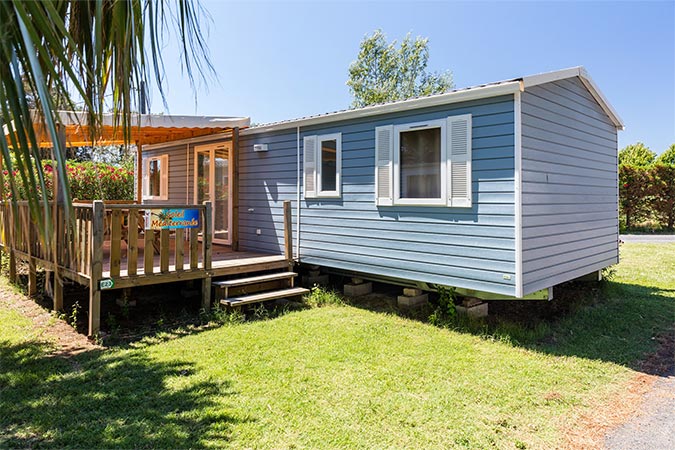 OUR COMFORT MOBILE HOMES
Welcoming, practical and well-equipped
The optimised space, shaded terrace and various options of the mobile homes in the Comfort range are apt for young and old travellers alike. Their fully equipped kitchen, cosy living-dining room and modern decor will make everyone feel at home. At the La Palmeraie campsite, your happiness is our priority! That's why we provide large families with Comfort Family mobile homes. The campsite also has a special mobile home for people with reduced mobility.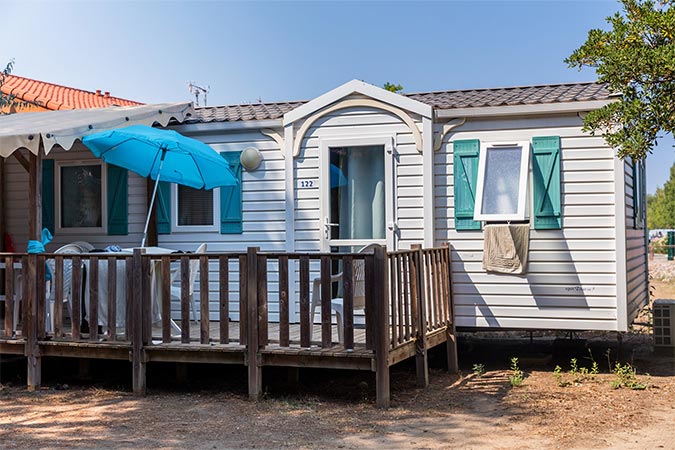 OUR CLASSIC MOBILE HOMES
Excellent value for money
How would you like to spend a holiday in what in reality amounts to a small house? La Palmeraie campsite offers practical mobile homes in Torreilles that are perfect for families or groups of friends. The mobile homes in the Classic range sleep up to 6 and have bedrooms for adults and children, a fully equipped kitchen and a shaded terrace. The garden furniture allows you to take advantage of this additional living space for outdoor breakfasts, to play with the children or write your postcards about the Pyrenees-Orientales.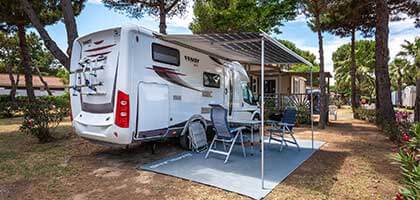 OUR PITCHES
In the great outdoors
With the increase in converted vehicles, more and more travellers are taking advantage of the beautiful weather to travel around France. At La Palmeraie campsite, we welcome you to a large private pitch. You can set up your tent, camper, van or caravan on a measured out pitch in the shade of pine trees. For added comfort, we offer connection to running water and electricity. You can enjoy all the services and facilities available in our 4 star campsite during your holiday in the heart of nature.