La Palmeraie
OUR SERVICES
Forget the hassles of everyday life and don't worry about the unknown: at La Palmeraie campsite there will always be an answer to your needs. When you stay at the campsite, all you need to do is enjoy your holiday under the Occitaniasun.
DINING & SNACKING
As part of Catalonia, Torreilles-Plage enjoys nearly 300 days of sunshine per year. Apricot, artichokes, olives and grapes grow and become engorged with flavour in the Roussillon heat.
The restaurant at La Palmeraie campsite de Torreilles-Plage uses all these good local products. Enjoy the shaded terrace to discover or rediscover the delicious recipes of the South of France for lunch or evening meal. The restaurant's succulent dishes can be enjoyed on site or taken away.
Also on the menu are burgers and pizzas. The most voracious appetites will be tempted by a refreshing ice cream for a snack or for dessert.
To start the day off right, our restaurant offers excellent breakfasts. With partner or as a family, come and take advantage of the pleasant terrace for a laid back morning.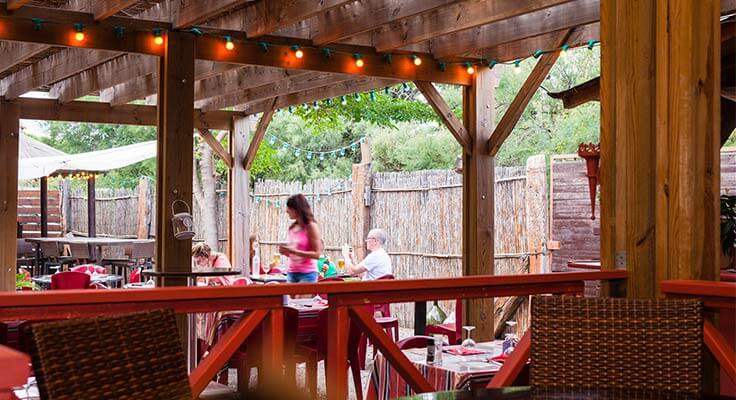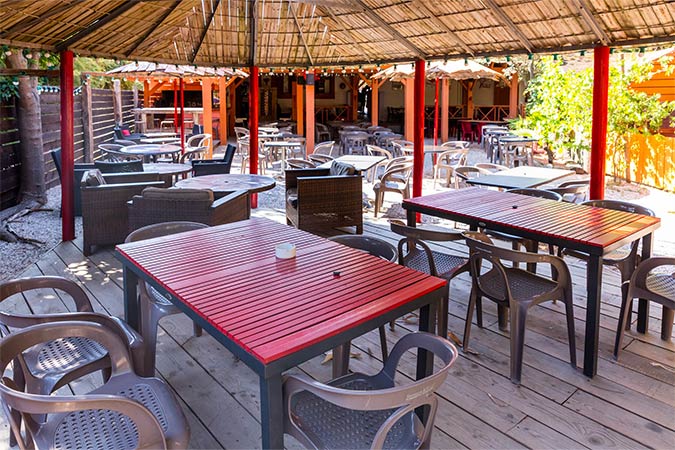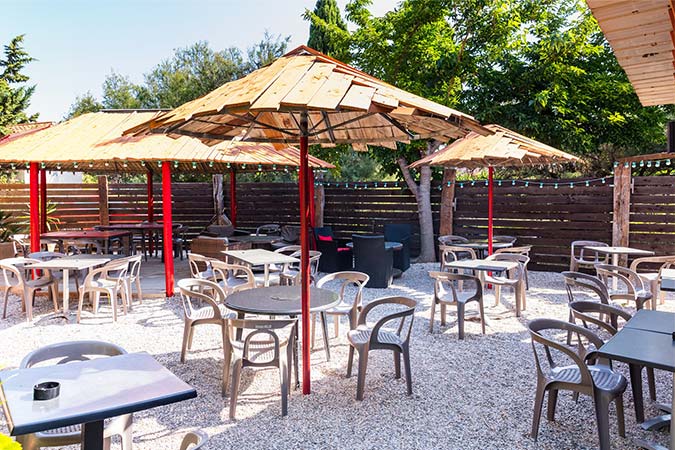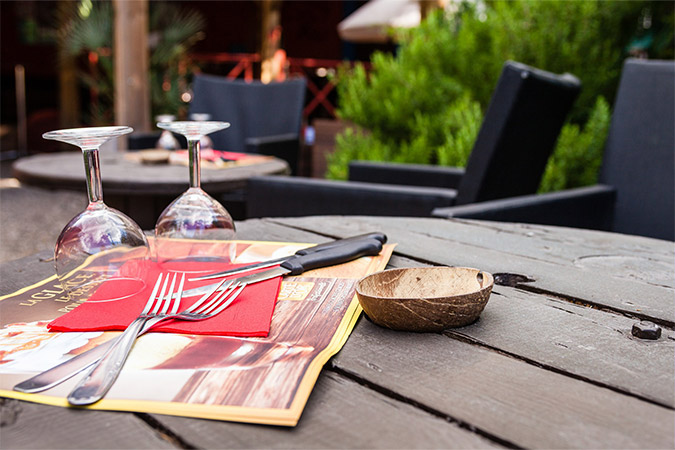 GROCERY STORE
La Palmeraie campsite has everything you need for an unbeatable holiday.
Our grocery store contains all the ingredients you need to cook great food for the whole family. Our grocery store offers you everything you need to organise a an aperitif to take advantage of your private terrace with friends.
Out of sunscreen? Do your children want a ball? The grocery store has a wide selection of non-food products.
For your breakfasts in the sun, there's nothing better than fresh bread. There's no resisting the tempting smell of a baguette fresh out of the oven. On sale every morning at the grocery store.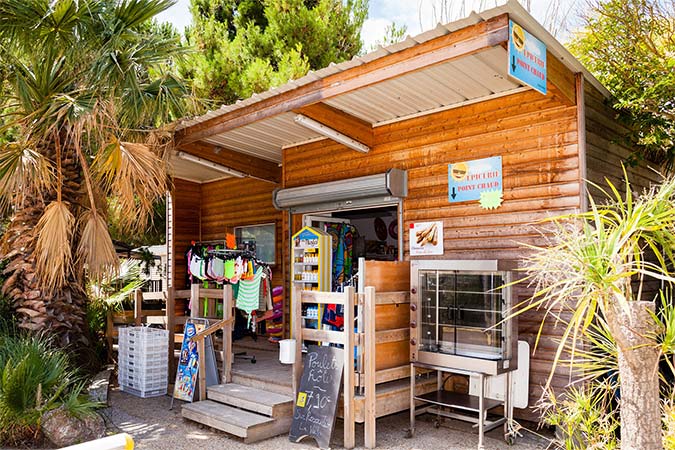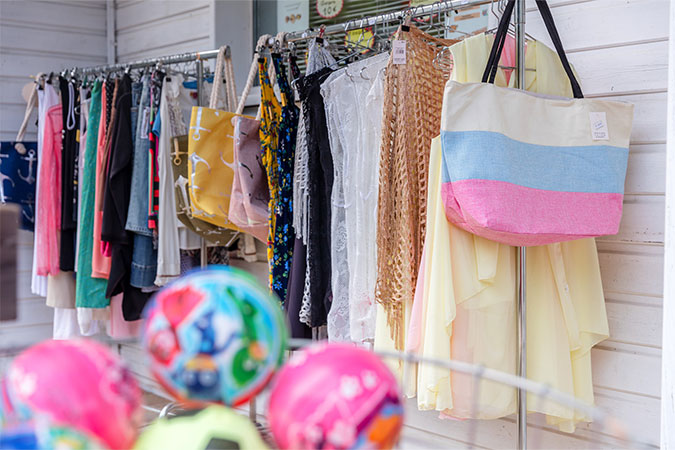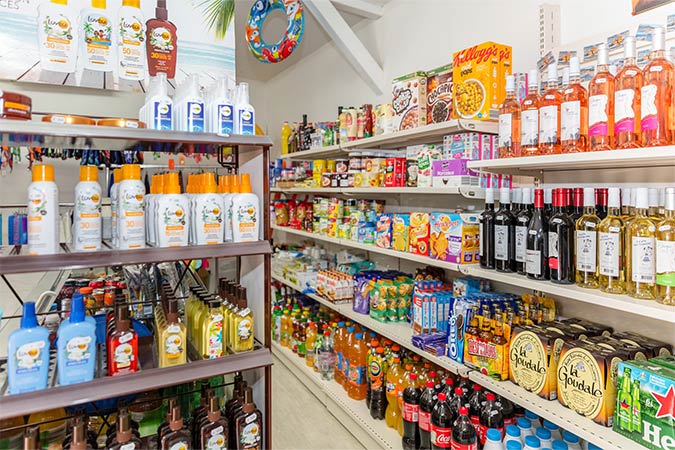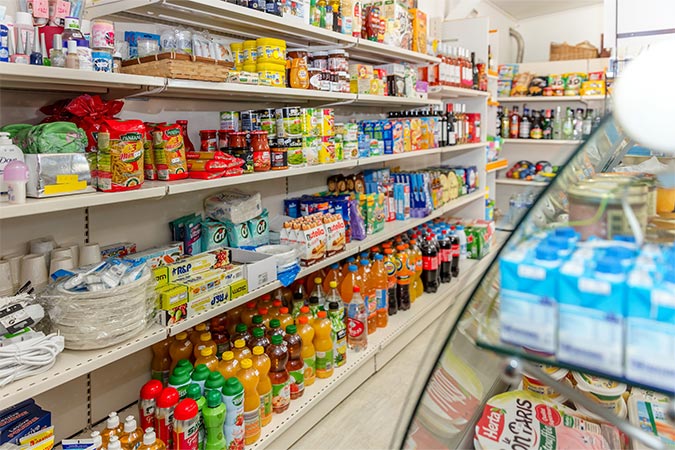 LAUNDRY
Take just the essentials in your luggage. No more trying to fit your entire wardrobe into your suitcase. The La Palmeraie campsite laundry service means you can have clean laundry throughout your stay.
In addition to the washing machines, the laundry area also has dryers.
There is a charge for this service. More information from the campsite reception.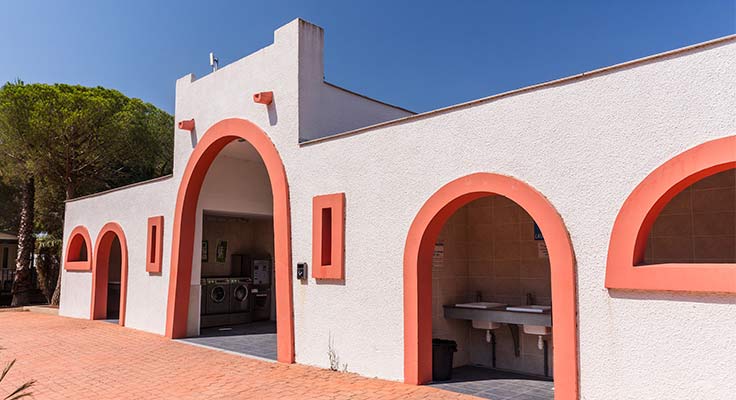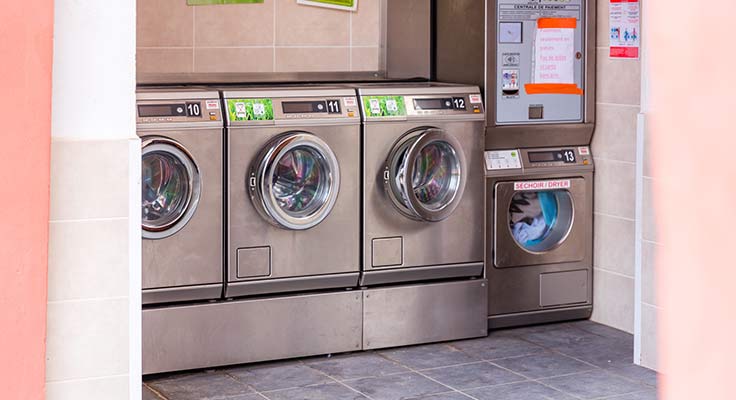 WI-FI
You will definitely want to share your best photos with your friends and family during your stay in the Pyrenees-Orientales. Connect to your social networks with the free WIFI at La Palmeraie campsite.
Take advantage of the free WIFI near the campsite reception. Connection is also available at your pitch for an additional fee. Ask at the reception upon arrival or at any time during your stay.
For extra comfort, our Comfort Plus Family and Premium Exclusive mobile homes have internet access included in the rental rate.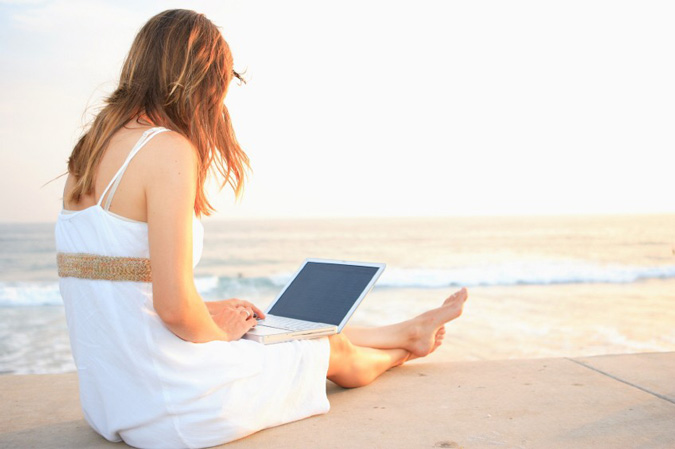 OTHER RENTALS
Explore the most beautiful areas of Roussillon by bike. From 18 May, you can rent an ATV or children's bike from reception. You can also take advantage of the many cycle paths located near the La Palmeraie campsite.
Take advantage of your holiday to organise a delicious barbecue under the Occitania sun. To rent your barbecue, please ask at reception.
Your comfort is our priority, which is why we offer a baby kit and house linen rental service.
Practical information and prices:
Sheet rental includes: 2 flat sheets, pillowcases and terrycloth towels.
The baby kit rental includes: 1 high chair, 1 cot and 1 bath.
Baby kit: €4.5 / day
Fabric sheet rental:
Fabric sheet rental 1 single bed, towel and rug: 17euros
Fabric sheet rental 1 double bed, 2 towels and rug: 30 euros
Fabric sheet rental 1 double bed, 2 single beds, 4 towels and rug: 62 euros
Baby cot and sheets included for Comfort Plus Family mobile home rental
Sheets included for Premium Exclusive mobile home rental
Barbecue included on Comfort Plus Family mobile home plots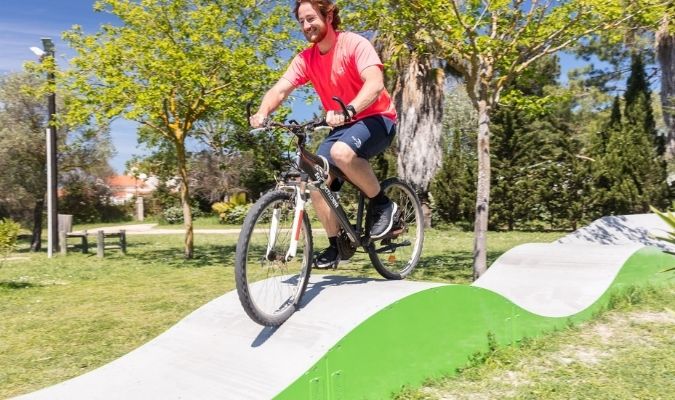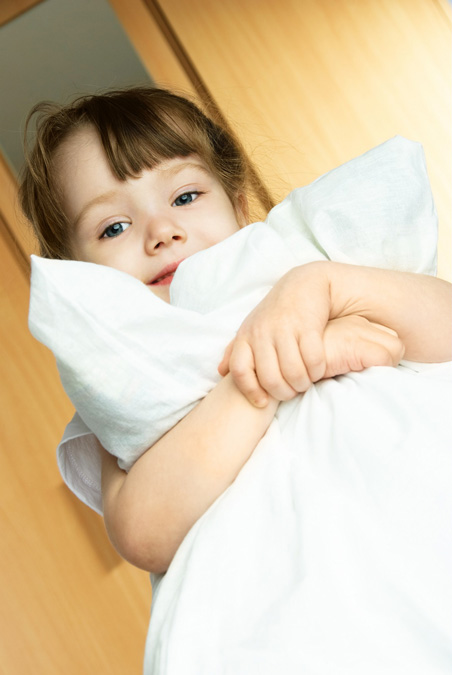 CLEANING PACKAGE
Enjoy your stay at La Palmeraie campsite de Torreilles-plage until the very last moment. Have a last breakfast on your private terrace and pack your bags tranquilly.The campsite team takes care of the rest!
With our Cleaning Package, you prepare for your trip home with peace of mind. Take advantage of great rates by purchasing your Household Package now.
Practical information and prices:
Cleaning package: €70 if you book it now
Cleaning package: €95 if you buy it when you arrive at the campsite
Package included in the Premium Prestige mobile home rental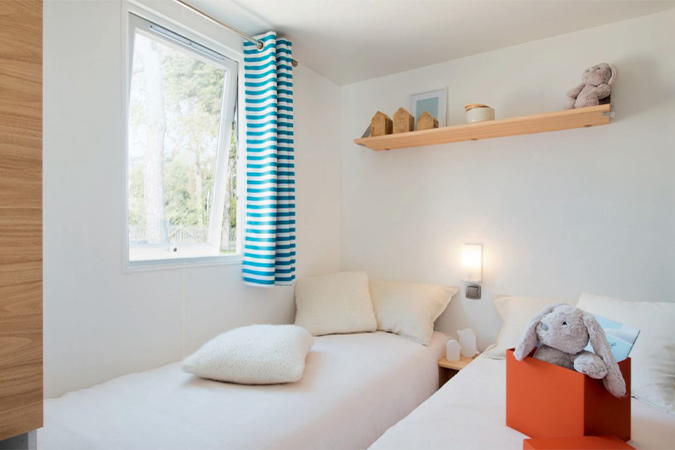 CLOSE TO THE CAMPSITE...
You have easy access to many local services from your mobile home. You can reach the centre of Torreilles-Plage and the surrounding towns on foot, by car or by bike.
Near the campsite you will find:
small shops 200m away;
a supermarket 3km away;
a petrol station 3km away;
a doctor's surgery 3km away;
a chemist 3km away;
a hospital 20km away;
a tobacconist / souvenir shop 3 km away.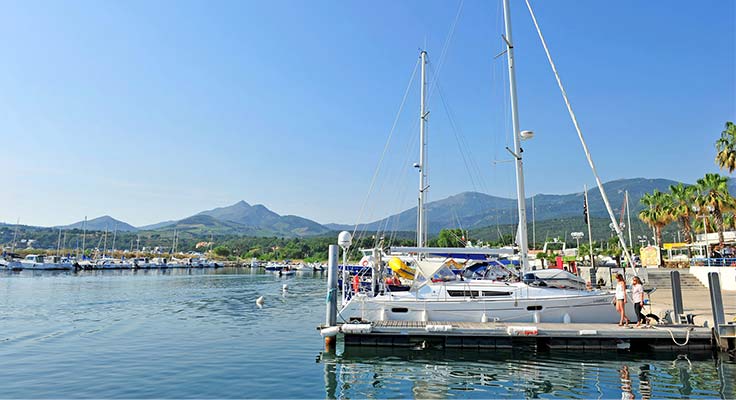 SEE THE SURROUNDING AREA OF LA PALMERAIE CAMPSITE