La Palmeraie
MOBILE HOME RENTAL IN LANGUEDOC ROUSSILON
Holidaying is an art of living at La Palmeraie campsite in Torreilles. Whether you are dreaming of an upscale holiday, a return to nature or a real little house just a few metres from the beach, you are sure to find what you are looking for!To accommodate all types of travellers, our family-run campsite has three ranges of mobile homes and camping pitches.
THE PREMIUM RANGE
You can have a high-end holiday in Occitania. Discover our range of PREMIUM mobile homes. The Premium accommodation of the La Palmeraie campsite is guaranteed to be less than 4 years old and super-equipped, and is located in a green setting. Enjoy the perfect alliance between comfort and nature with a shaded terrace, spacious living room and comfortable bedrooms.
Our Premium mobile homes benefit from an ideal location just a few hundred metres from the beach of Torreilles. Book a Premium Exclusive mobile home for a relaxing holiday. WIFI, housekeeping package, sheets changed every 7 days and many other personalised services will transform your stay at La Palmeraie campsite into a magical break.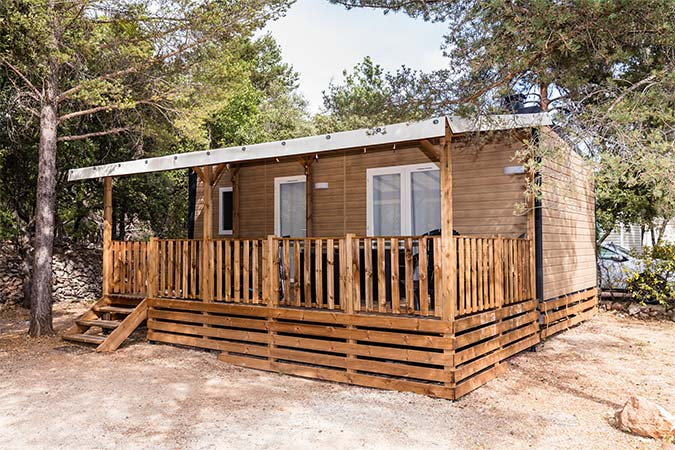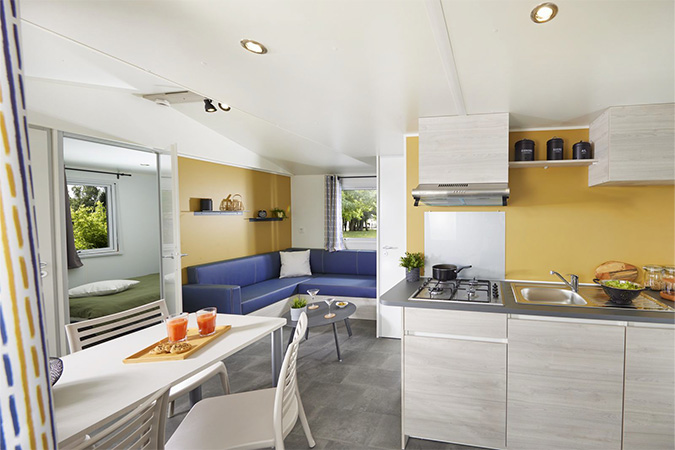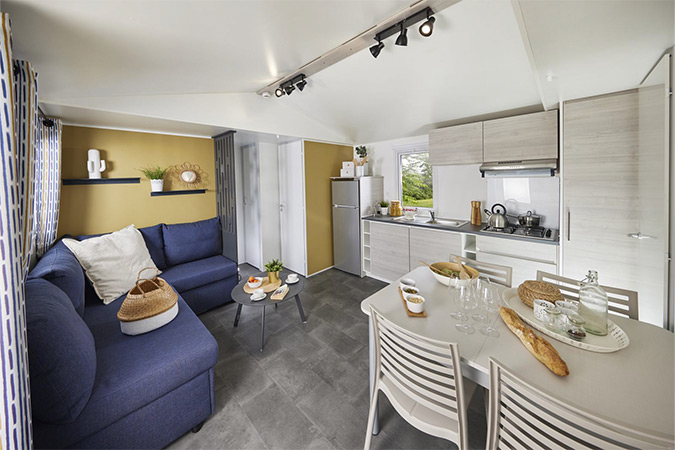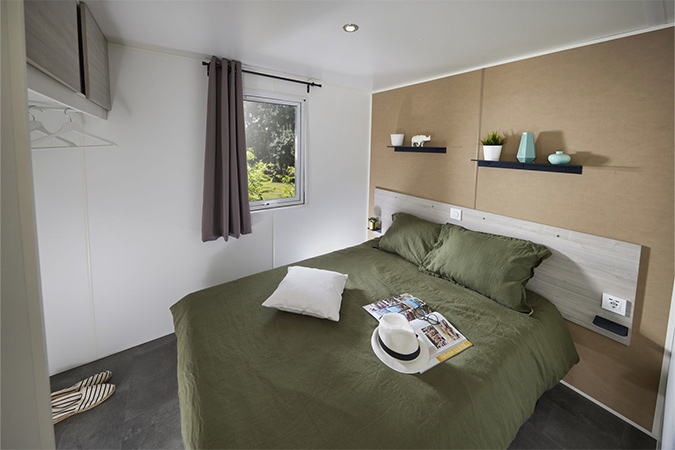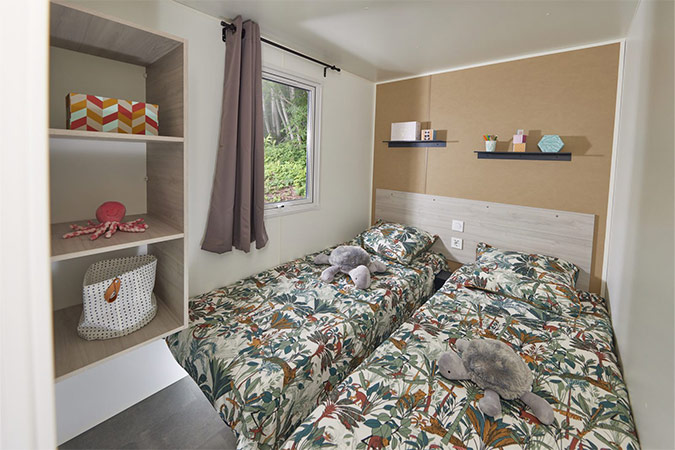 THE COMFORT RANGE
The COMFORT range of mobile homes is suitable for all travellers. At La Palmeraie campsite, our mobile homes are all air-conditioned and offer you spacious, practical and cosy accommodation. The Comfort accommodation features a private terrace, a real extra living space nestled in a shaded plot.
Enjoy our Comfort Family mobile homes when looking to get together with family. Its 4 bedrooms and 2 bathrooms can accommodate up to 8 people!
The access ramp and optimised layout of the Restricted mobility Comfort mobile home allows people in wheelchairs to feel at home while on holiday.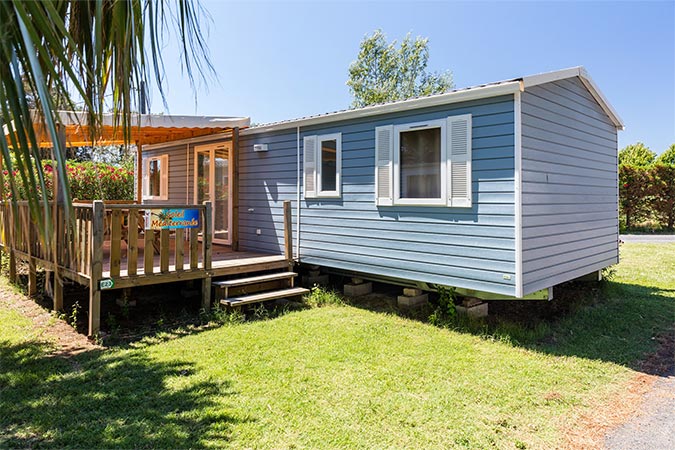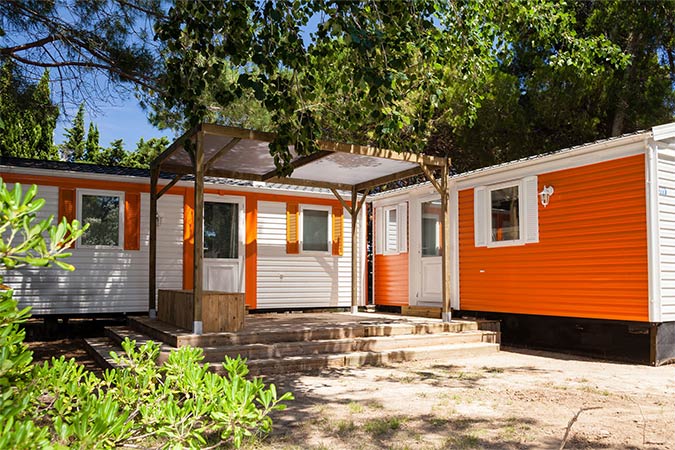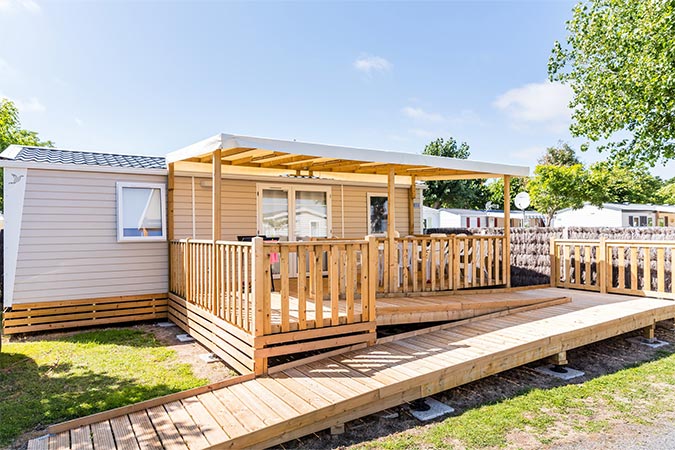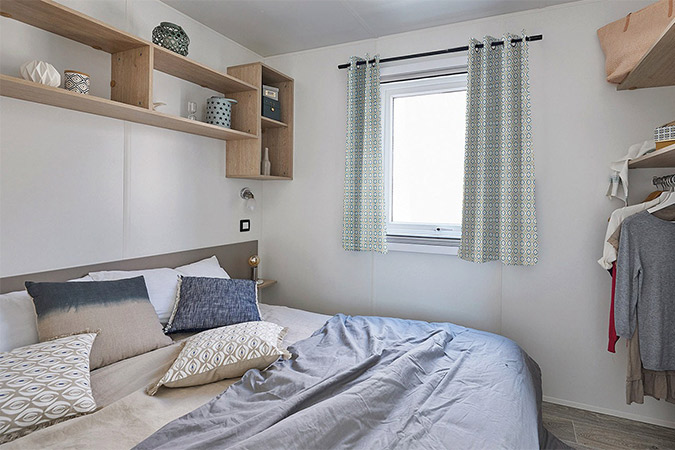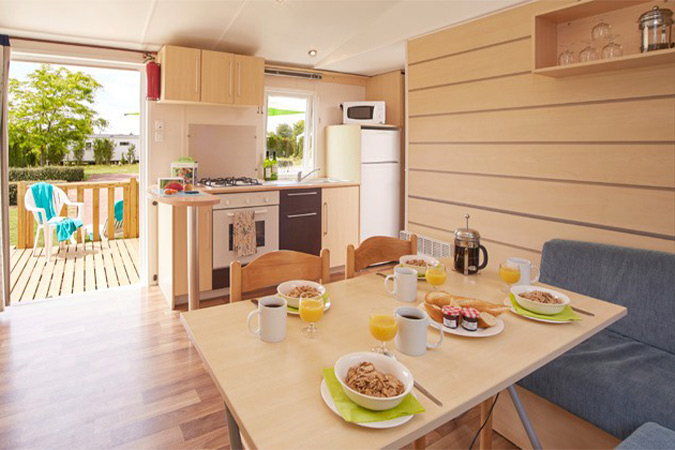 THE CLASSIC RANGE
La Palmeraie campsite's range of CLASSIC mobile homes awaits young and old travellers for an unforgettable holiday in Occitania.Each area of the mobile home has been designed to simplify your life. The kitchen is equipped and the bedrooms have plenty of storage space. Your private plot lets you enjoy your outdoor holiday to the fullest. As a space for socialising, the shaded terrace is a great place to hang out for one and all. At garden level, integrated or in the form of a balcony, the outdoor spaces offer you maximum intimacy surrounded by nature.
Stay in a comfortable mobile home at the best value, whatever your budget.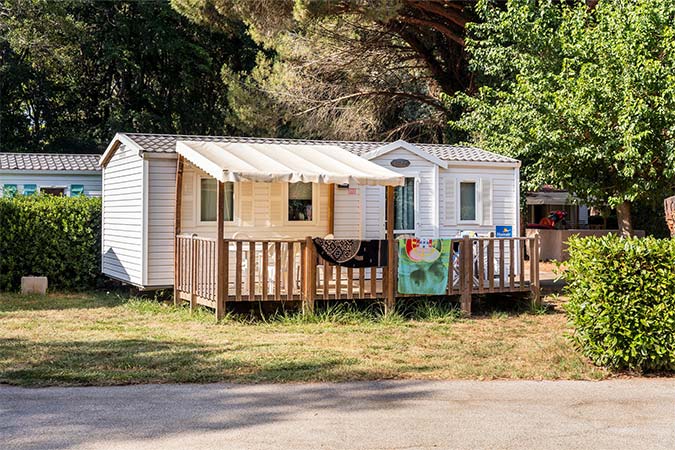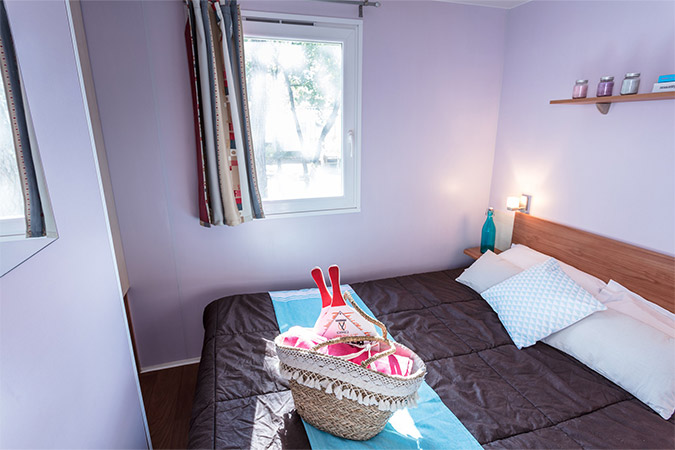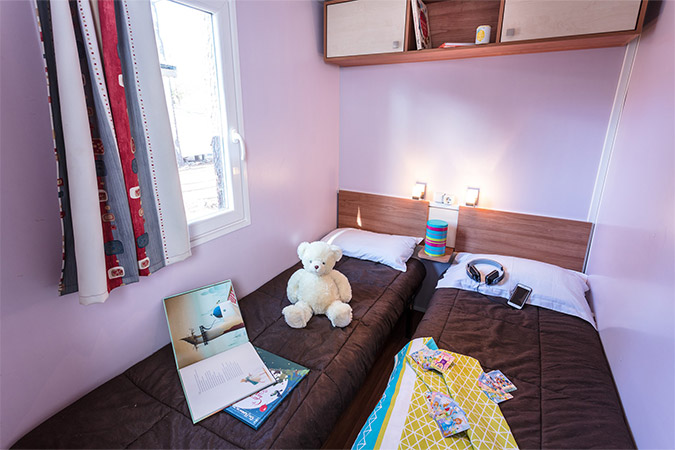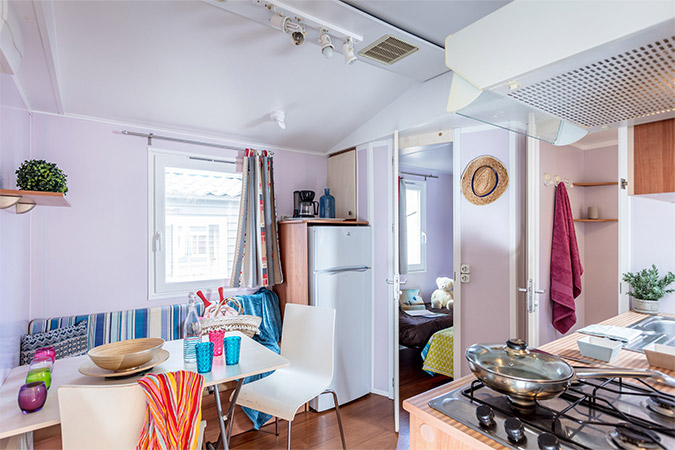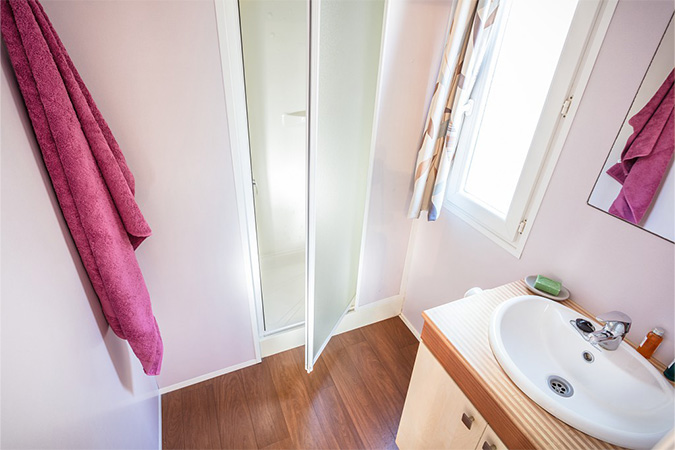 THE PITCHES
The environment is the heart of La Palmeraie campsite. Our pitches enjoy the shade of large pine trees and quick access to the beach. Your holiday here lets you will live as close to nature as possible.
With an area of over 85 m2, the private plots at our family campsite provide true privacy for our travellers. You set up your tent, caravan, van or camper. To ensure that you don't miss out on any of your usual comforts, there is a connection to electricity and running water.
The private pitches are located close to the bathroom facilities. You can enjoy all the facilities and activities of the La Palmeraie campsite during your holidays in Torreilles.