La Palmeraie
OUR CAMPING PITCHES
Set yourself up and relax in one of our private pitches. Take up your shady spot for your holiday at La Palmeraie campsite in Torreilles. Be lulled by the song of the cicadas from your tent, your van, your caravan or your motorhome.Enjoy a holiday just metres from the beach without compromising on comfort.
LEARN ABOUT OUR SIMPLE PITCHES
What would Occitania be without the song of the cicadas, its 300 days of annual sunshine and the intoxicating smell of its tall pines? Take up one of our private pitches and enjoy the calm and natural setting of a corner in the Occitania paradise.
The +85 m2 area guarantees you a nice space to set up your caravan, tent, motorhome or converted van. The shade of century-old trees gives you the chance to relax in an idyllic setting. Running water and electricity connections give your little slice of paradise all the comforts you need to feel at home.
Holidaying on a pitch at La Palmeraie gives you access to all the amenities of the campsite: entertainment, restaurant, grocery store and water park bring you everything you need for a dream holiday in thePyrénées-Orientales.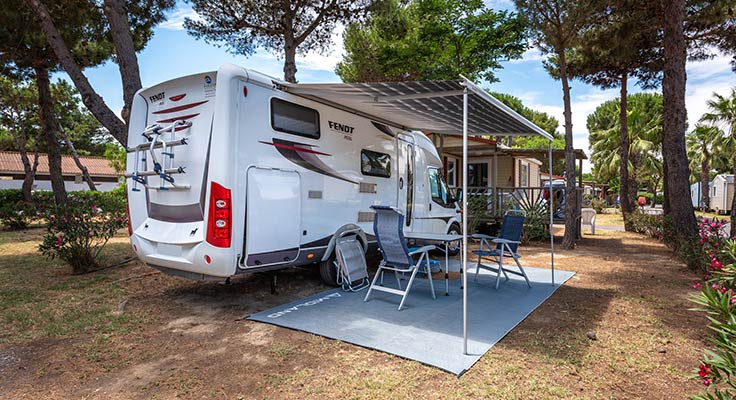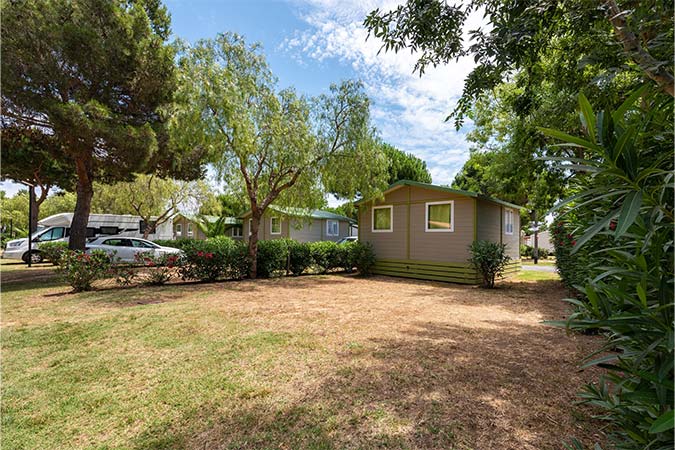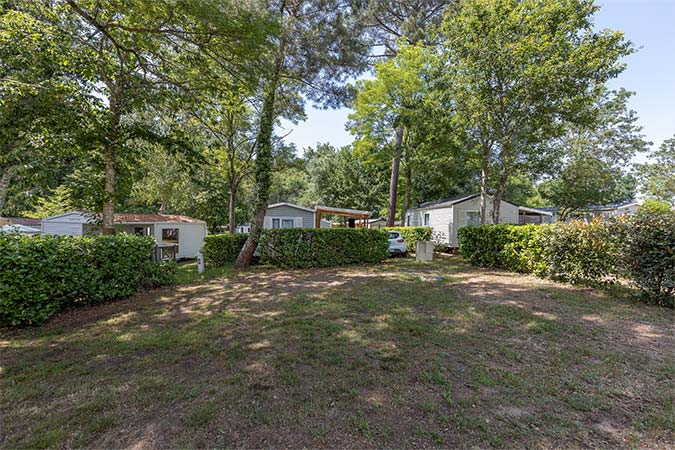 Check out our other rentals...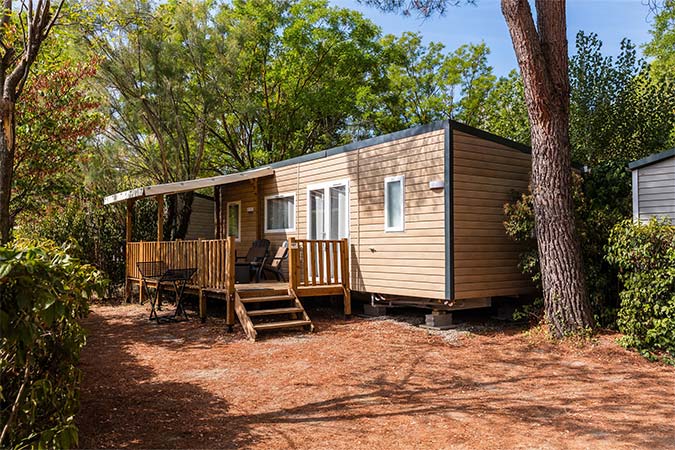 OUR PREMIUM MOBILE HOMES
The crème de la crème of our accommodation options
Enjoy a high-end experience at La Palmeraie campsite with ourPremium mobile homes. Air-conditioned, functional and well-equipped accommodation for 4 to 6 people. Features a shaded terrace and spacious living areas to make sure you have a holiday to share and socialise. They cater to all travellers with their personalised services. Premium mobile homes combine nature and comfort to perfection. Discover the Premium range and services of the Premium Exclusive accommodations.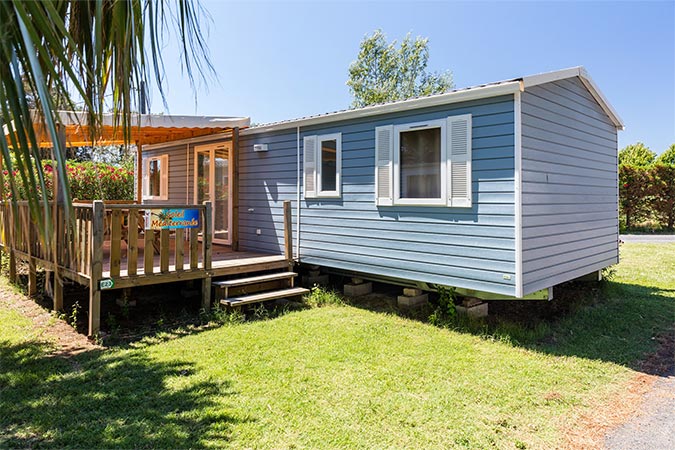 OUR COMFORT MOBILE HOMES
Welcoming, practical and well-equipped
Synchronise yourself with the rhythm of nature in our Comfort range mobile homes. For your comfort, we provide you with accommodations suitable for the whole family. Outdoor lovers, enjoy the shaded terrace and rapid access to the beach for a holiday in the Roussillon sun. For larger families, we offer mobile homes that can accommodate up to 8 people. At La Palmeraie campsite, you will also find accommodation for people with restricted mobility.
OUR CLASSIC MOBILE HOMES
Excellent value for money
The Classic range features practical mobile homes. Their optimised area allows you to fully enjoy your holiday with friends or family. Their exceptional value for money guarantees you a simple life while socialising. Located a few hundred metres from the beach, they are the ideal starting point for walks, water activities and other discoveries in the Occitania region. A holiday in one of our Classic mobile homes gives you access to all the facilities of La Palmeraie campsite. Here's to a 4-star holiday in a heavenly setting!